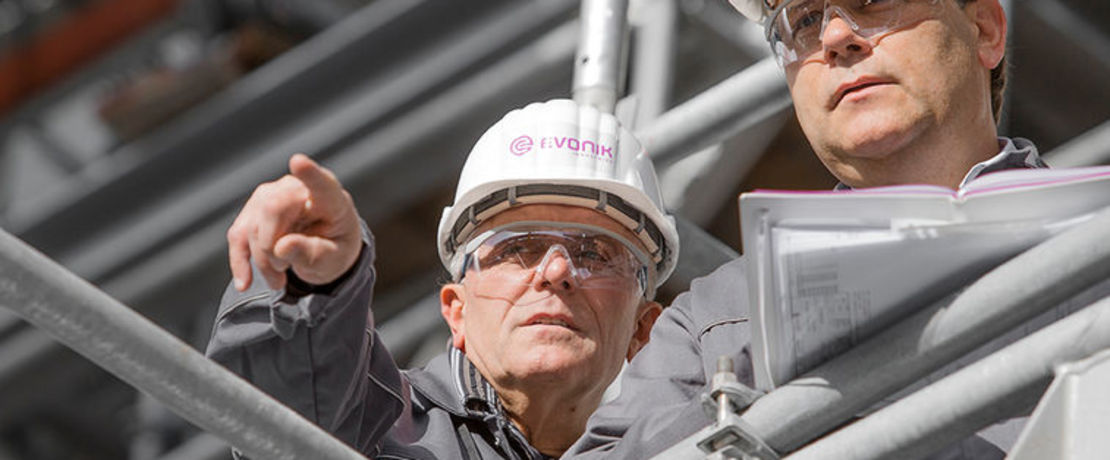 Highly integrated engineering partner and technology driver in the asset lifecycle
Technical Service is a leading partner within the chemical industry for modern strategies and forward-thinking methods for optimizations within the asset lifecycle.
Plant operators benefit from enhanced plant availability, legally compliant operation and continuous facility upgrades at competitive costs. To this end, the technology specialists offer close service partnerships with target agreements, development and transfer of best practices and technical innovations.
Whether in assembly, maintenance, construction, renovation or dismantling, Technical Service drives the digital transformation of its methods and processes together with the digitalization of industrial facilities, plays a key role in standardization processes for chemical industry maintenance and thus sets standards – both for Evonik and within the industry. The experts for materials management, smart maintenance, maintenance methods, turnaround management and contractor management offer functional excellence and comprehensive process responsibility to create added value for plant operators.
The cost-optimized solutions of Technical Service are available worldwide. The service portfolio is consistently expanded, for instance in order to enable plant operators to supplement their product offers with appropriate technical services. This results in custom-tailored system solutions for chemical product customers that generate further benefits. Since the highly qualified specialists keep their knowledge up-to-date, they ensure consistent knowledge transfer within the industry. When it comes to rapidly evolving technology and regulations, the unit's methods and strategies are always at the cutting edge –and frequently a step ahead.